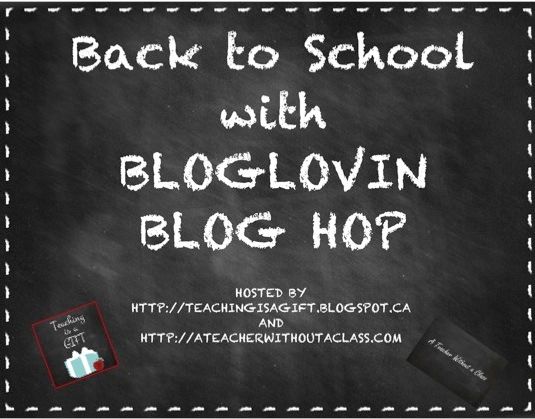 Have you heard? There is a new way to follow blogs! Now that there is no more Google Reader
I am using BlogLovin. So far I like it, I am still getting used to it but I like being able to find all of my favorite blogs in one spot. I never really used Google Reader, not for any particular reason, I just preferred to hop around from blog to blog and check up on some of my favorite authors. How about I've been missing some really good blog posts like this! Now with Bloglovin' I get an email everyday with an update on all of the blogs I follow. I would miss so many good posts in the past because I would hop around, but now I have a list I can scroll through and read at my leisure.
A few bloggers are hosting linky parties to help blog lovers find great blogs to add to their Bloglovin' list of blogs to follow ; ) Today I am linking up with Teaching is a Gift and A Teacher Without A Class. They are hosting a linky party for teachers to add their blogs. By clicking the image above or following the links below you can find over 70 blogs to follow and grab a really cute freebie! Don't forget to follow me on Bloglovin by clicking the image below!