How about a great deal for teachers as my WELCOME BACK TO THE BLOGGING world gift to you!


I am

very

excited to be a part of the bundle with Educents! I know you will love my Bundled Multiplication Games.

These multiplication and division file folder games are great for teaching and/or reinforcing basic multiplication and division facts. This bundled set includes 11 multiplication and division file folder games for facts 2 through12. Students can self-check while playing independently, with a buddy or with a teacher/tutor. Great for center and workshop time. Easy to put together. Bright pages and interesting graphics that will engage the disengaged learner but won't use too much of your color ink! Includes multiplication and division fact key for each game. You receive a SUPER VALUE when you buy the bundled set (save up to $12). This bundled set includes:
Two of a Kind ( 2X's)
Multiplying 3'a with Ice Cream (3X's)
Fun at the Fair with 4's ( 4X's)
Flying High with 5's (5 X's)
Popsicle Six (6 X's)
Lucky 7 (7 X's)
Shady 8's (8 X's)
Batting 9's (9X's)
iTens (10X's)
Doublin' Donuts (11X's)
12 Busy Bees (12 X's)
There are 35 other products in our bundle to get your kids learning! Literacy, math, science, social studies, and so much more! Hop along to see all the goodies you will get!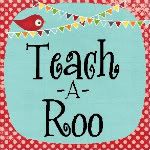 But that's not all! I am giving you a chance to Pin It to Win It (well you win any item from my store.) Pin any image from my blog and enter below to win!
a Rafflecopter giveaway
The deal won't last long so head over now!
Visit my TPT for more resources and activities. Be sure to follow my store to get regular updates on new items added to my store.